Invisalign is the clear alternative to braces. Using a series of clear plastic aligners, Invisalign sequentially moves teeth into the desired position. Many cases which traditionally could only be treated with braces can now be treated just as effectively with Invisalign.
Appearance
As the name implies, it is virtually invisible to others.
Comfort
Since Invisalign trays are removable, patients are able to eat and drink as usual. Brushing and flossing is also much simpler than braces.
Safety
Since there is no metal or wires involved, there is less chances of injury to the gums particular while playing sports. Incidence of demineralization and tooth decay is also reduced compared to braces.
Duration
Advances in Invisalign now allow treatment times to be similar to braces for most cases while achieving the same results.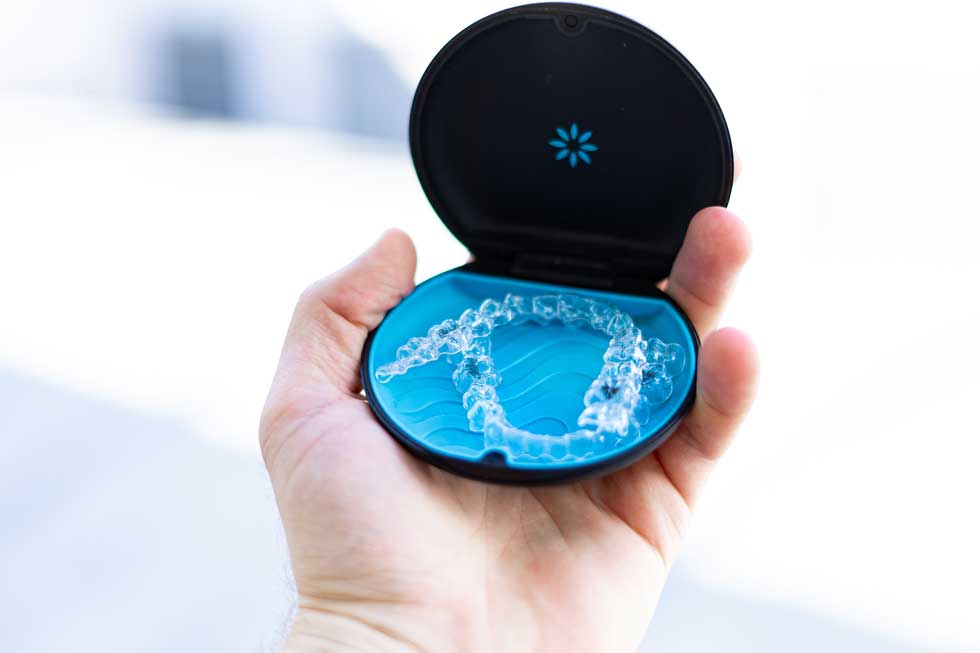 Step 1: Complimentary Consultation
At your initial consultation, our doctors will perform a thorough assessment of your orthodontic concerns. Assessment will include X-rays, photographs and a clinical examination. We will then determine your ideal treatment plan together based on treatment needs and lifestyle requirements.
If you would like to know whether you're a candidate for clear aligners, but are unable to come in for a consultation, you can snap a couple of pictures of your teeth and email them to info@levelorthodontics.ca and we can give you our opinion.
Step 2: Digital Scan of Your Teeth
Goopy molds, causing discomfort and gagging, are a thing of the past. Our state of the art video scanner provides improved accuracy and comfort while capturing every detail of your teeth for better fitting aligners.
Step 3: Start Treatment
Our doctors will utilize your 3D scan to carefully treatment plan the movements of your teeth. Within 3-4 weeks of your scan, your new aligners will be ready. We will closely monitor your progress as you progress through your Invisalign treatment.
Invisalign Is For Everyone
We are happy to offer Invisalign as a treatment option for patients of ALL ages. Although it is most popular among adults, Invisalign can be great for younger patients.

Invisalign First
Kids can get Invisalign too! Invisalign First could be used for a wide variety of interceptive problems in young children. Especially for children who may be apprehensive towards traditional orthodontic appliances, the less intrusive appearance of Invisalign can lead to a successful early phase of treatment.

Invisalign Teen
Invisalign is great for active Teens. It's an ideal choice for teens who are active in sports, who play certain types of instruments, who love crunchy snacks like apples and popcorn, or who are concerned about the appearance of metal braces in their yearbook photo. Invisalign allows teens to maintain their lifestyle while improving their smile.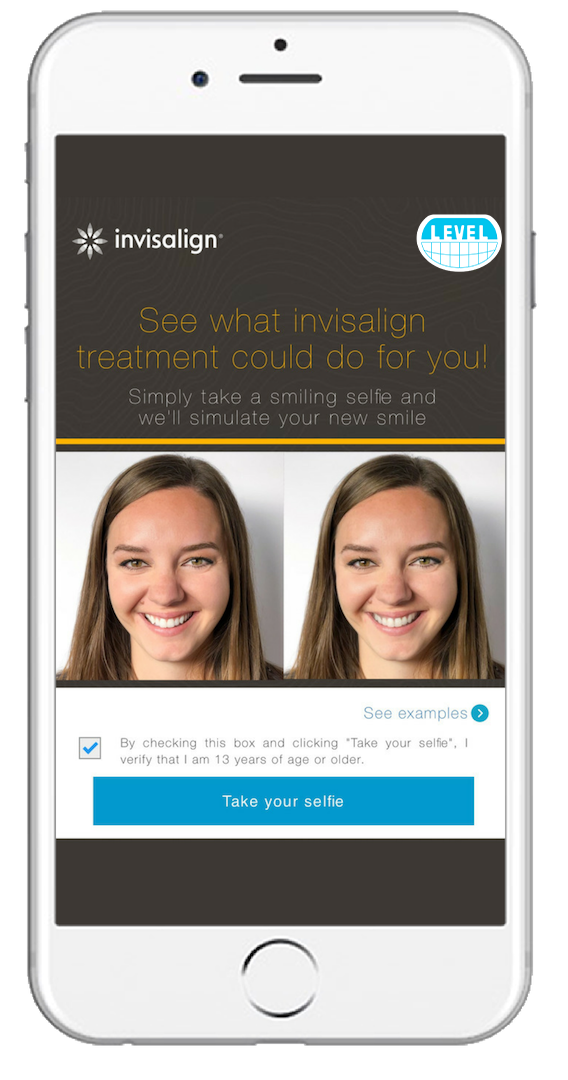 Take a smiling selfie and we'll show you what Invisalign® treatment can do for you! (This feature is only available on mobile devices).
We have transformed smiles all over Edmonton!
Discover the Level Advantage
Direct Billing to Insurance