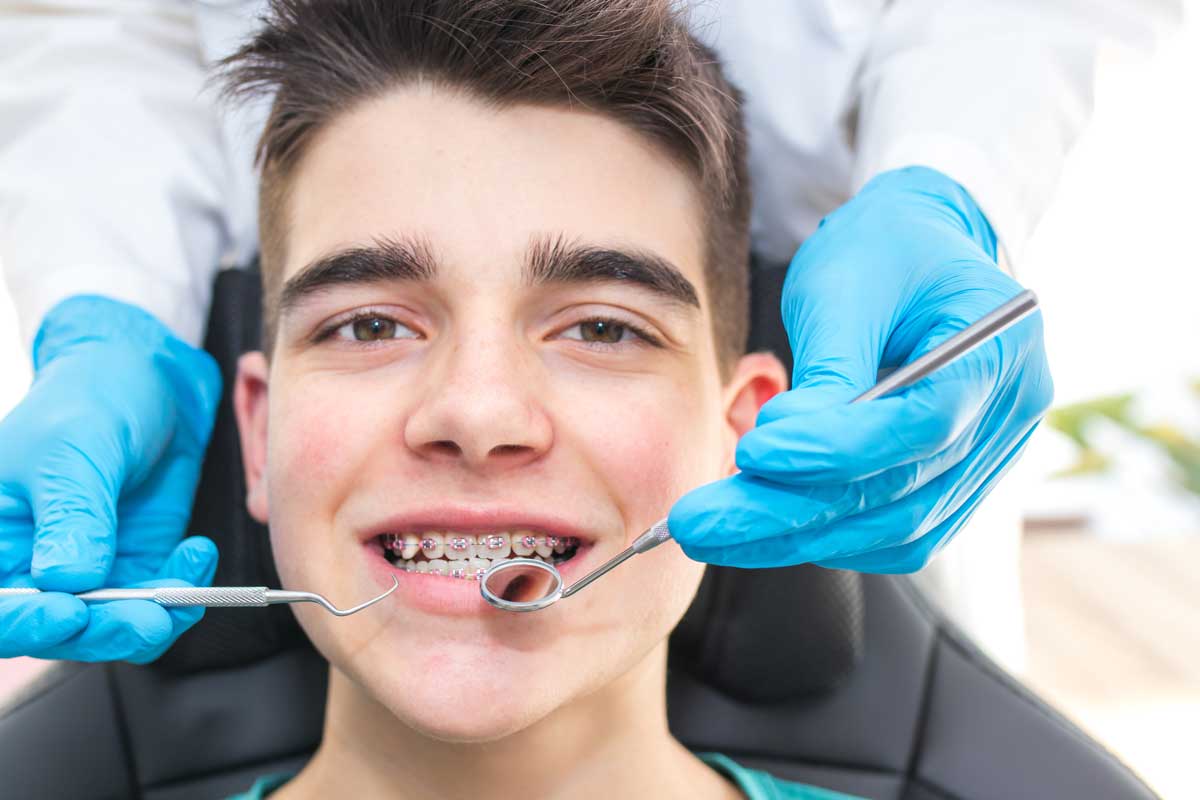 We offer a variety of treatment options
The early teenage years (ages 12-15) are the most common time for kids to start comprehensive orthodontic treatment. At this time, all of the permanent teeth have usually erupted, and orthodontic problems can be readily diagnosed and treated.
In the past, it was rare for kids to get excited about braces. Times have changed! Teens are usually excited to start Orthodontic treatment, often because many of their friends are going through it at the same time and they are looking forward to improving their smile. With so many great treatment options now available, it's easy to get excited about starting your orthodontic journey!
Aside from the aesthetic benefits, orthodontic treatment for teens can have a lasting impact on their oral and overall health.
Signs that your teen could benefit from orthodontic treatment include:
Crowding or gaps between teeth
Early, late, or irregular loss of their baby teeth
Difficulty with chewing or biting
Jaws that shift or make sounds
Frequent biting of the cheek or the inside of the mouth
Teeth that meet abnormally or not at all
Jaws and teeth that are out of proportion to the rest of the face
Protrusion of teeth
Teeth that have responded well to orthodontic treatment
Teeth that have responded well to orthodontic treatment, and are straight and well-aligned carry with them a number of benefits, including:
Being less prone to wear and tear, chipping, and tooth trauma
Being easier to keep clean, helping to prevent tooth decay and cavities
Reducing the chances of developing gum disease, which can result in bone loss, decay, and tooth loss
Improving proper chewing and digestion of food
Orthodontic treatment options for teens:
Discover the Level Advantage
Direct Billing to Insurance