If you're like most people, you're careful about your braces. But what do you do if you accidentally break one of the brackets? You'll need to go to your orthodontist to replace it.
Broken braces can irritate the soft tissues of your mouth, so if you can't get an appointment for a few days, it can be uncomfortable. But don't panic – you can try some tactics to help make you more comfortable until your orthodontist can see you.
Most Common Damage to Your Braces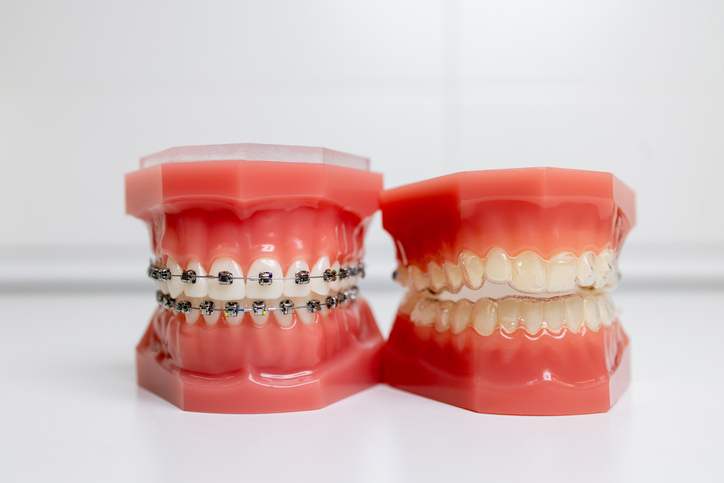 When it comes to orthodontic braces, there are a few things that you need to keep in mind. The most common type of braces is the ceramic bracket, which is more delicate than you might expect.
Here are some of the most common issues that arise from braces.
Broken Wire
If the wire between the brackets snaps, you're left with sharp, poking ends that can cause soreness in your gums and cheeks. When this happens, you need to see your orthodontist to replace the wire. Waiting too long can cause the teeth to shift unintentionally.
Orthodontic wax is a lifesaver in easing the discomfort from piercing wire. Use the wax to cover the wire edges to create a smooth, flat surface.
Protruding Wire
As your teeth move closer together, your wires can become too long and protrude into the soft tissue at the back of your mouth. It can cause bleeding and pain, and food particles can get stuck, causing even more discomfort.
Make an appointment to get the ends of the wire trimmed to keep your mouth comfortable. In the meantime, applying some orthodontic wax can ease the irritation. Even though it's uncomfortable, protruding wires are a good thing – it means your teeth are moving and straightening!
Floating Bracket
Brackets are adhered to the tooth and help keep the wire in place to straighten your teeth. However, one of the most common problems people experience with brackets is when one comes loose.
If the brackets are loose enough, they may pop off your tooth and cause damage to the soft tissue of your mouth. While it's not a terribly painful problem, it can affect your treatment plan if not addressed.
Visiting your orthodontist to resecure the bracket will keep your teeth adjusting as they should. 
How to Prevent Damage to Your Braces
Keeping your braces clean through regular flossing is critical – otherwise, they'll become damaged much more easily. In addition, you shouldn't eat hard foods while wearing your braces. Check the list your orthodontist gives you of foods to avoid. Following this list will help your braces last.
Make sure that you schedule regular checkups with your orthodontist so that they can ensure that your braces are still in working order.
Bottom Line
If you notice that one of your brackets has broken, don't try to fix it yourself – instead, go to your orthodontist as soon as possible so that it can be replaced swiftly and without complication.
Level Orthodontics doesn't just apply braces. We arm you with information and tips to prevent damage and keep your treatment plan on track. For a complimentary assessment, contact us to schedule an appointment.